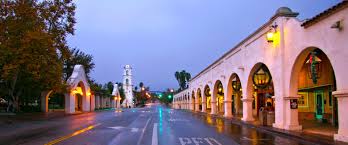 Downtown Ojai
The small community of downtown Ojai rests in a little valley and is surrounded by the Los Padres National Forest. It features a variety of galleries, boutique shops and local restaurants. It is also home to a wonderful Sunday Farmers Market with local organic produce. Libby bowl is in the center of town and hosts a variety of festivals and concerts. Travelors from all over visit the Valley in April for the Ojai Valley Tennis Tournament; the Renaissance Festival and the Ojai Storytelling Festival in May; the world-renowned Ojai Music Festival as well as the beautiful Lavender Festival in June, the Independence Day parade in July, the Playwrights Conference in August and Ojai Day in October. Keeping with local tradition and discouraging chain stores has allowed the Ojai Valley to maintain a unique feel, one that is focused on health, spirituality and the environment.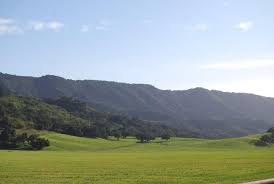 Upper Ojai
Famous for it's Black Mountain Ranch, Upper Ojai is home to larger parcels with incredible views of the Topa Topa Mountains. Located just a few miles up the Dennison Grade, Upper Ojai feels rustic and remote. With just one hamburger stand and general store Upper Ojai definitly has it's charm. Stone fruits such as apricots, grapes and walnut trees grow in abundance. If you are looking for a place where horses and cattle roam free and raw land encompasses the area, Upper Ojai is the place for you!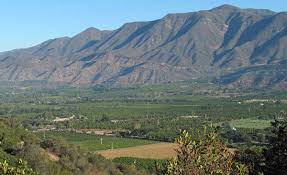 The East End
Historic stone walls dating back to the early 1900′s adorn the East End of Ojai. Fragrant orange groves that come alive in the Spring time give this area the quintessential Ojai feel. Although much of the land is made up of orchards consisting of pixie tangerines, valencia oranges, olive groves and avocados, residents also find solace in the peaceful nature of the East End. Private and old world, the east end is a famous get away for many people in the film and art industry. Wether it be a second home get away or a primary residents, the East End is well known for it's seclusion and privacy.